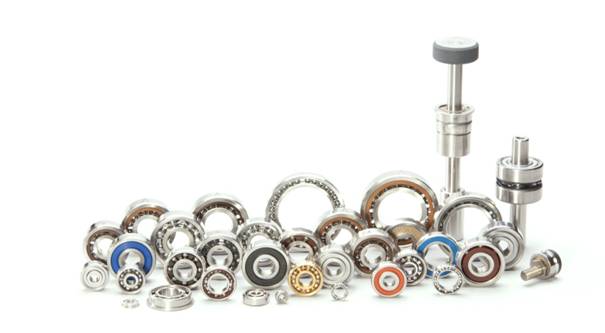 Source: GRW
There is no question about it: precision performance creates tremendous opportunities. GRW high-precision ball bearings with a bore of 1 to 35 millimeters and an outer diameter of 3 to 47 millimeters perform critically important functions all from the power of their minute sizes.
GRW's tiny bearings stand like giants in their ability to meet the world's increasing demand for maximum performance in minimum space. As a global corporation with more than 500 employees, GRW is headquartered in Rimpar (Germany) with assembly facilities in Prachatice (Czech Republic) and two sales offices in the USA.
As premier developer and manufacturer we design and manufacture high-precision miniature and small ball bearings, both as individual system solutions and standard ranges.
We specialize in the production of high precision, small, miniature and instrument bearings as well as spindle bearings and bearing units. GRW also welcomes the opportunity to design, develop and produce customized application using customer specifications. Our bearings are produced in both metric and inch dimensions making them truly applicable to any customer in the world.
The 20 million variations of miniature ball bearings that we are able to produce are used wherever highest levels of precision and functionality are needed in a confined space. The high-precision miniature ball bearings of GRW can be found in:
· Aviation and defense
(satellite systems, navigation instruments, vision systems, etc.)


· Dental and medical applications
(turbine / straight and contra-angle handpieces, medical pumps, etc.)


· Food industry
(can making machinery, bakery production, etc.)


· Instruments
(gas flow meter, wind speed measuring, encoders, etc.)


· Machine tools
(measurement and control technology, industrial spindles, etc.)


· Vacuum applications
(chip-production, laseroptic, coating, analysing, etc.)


· Leisure time
(inline skates, pool pumps, model jet turbines, etc.)
Our success in robot technology
High stiffness, minimized dimensions and highly accurate. These were the requirements from DLR Robotics and Mechatronics Center for their articulated hand project – DLR Hand 2. With a customized design and engineering knowledge, GRW was able to fulfill all needed requirements to provide a workable solution.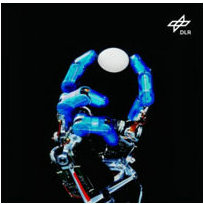 Source: DLR
Also GRW ball bearings are used in an exploratory robot on Mars in third generation. The ball bearings of GRW are exposed to a very thin atmosphere and extreme temperature changes.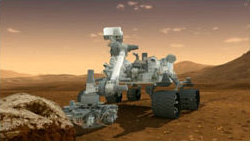 Source: NASA
Find out more about customer success stories:
At an altitude of 10 km: Airbus A380 and Boeing 747.
At an altitude of 350 km:
The international Space Station ISS.
At least 56 m km away: Mars.
And in use everywhere: Bearings from GRW.
Choose GRW as your precision partner!